SD › Reykjavik › Cheap Hotels
Updated: August 31, 2022
See Also
8 Best Budget Hotels in Reykjavik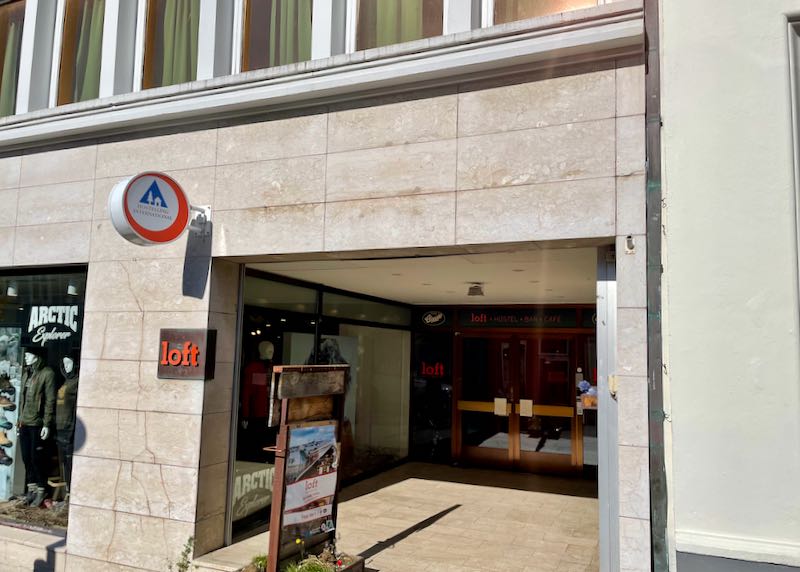 Modern hostel with a scenic rooftop terrace located equidistant from the Hallgrimskirkja Church and Harpa Concert Hall (600m). In addition to mixed and female-only dorm rooms with shared bathrooms, private rooms with ensuite bathrooms are available, and amenities include a bar, breakfast buffet (fee applies), cozy lounge area, lockers, communal kitchen, and frequent social programming.
Located close to the Hallgrimskirkja Church (600m) and within walking distance of many restaurants, cafes, and a supermarket, this affordable artsy hostel features a gastropub, gym, communal kitchen, hair salon, self-service laundry, several comfortable sitting areas, and an outdoor terrace. Accommodation options include private sea-view rooms with ensuite bathrooms and shared dormitories with lockers.

Across the street from the Hallgrimskirkja Church and within walking distance of several restaurants and cafes, this hotel provides a complimentary continental breakfast and private bathrooms in every guest room. There is no elevator but there is a bar and an outdoor patio onsite, and the Hljómskálagarður Park is not far (600m).
Centrally located close to the Hallgrimskirkja Church (400m) and Laugavegur Shopping Street (600m), these modern one and two-bedroom apartments have spacious floor plans with full kitchens and sitting areas. Every apartment comes equipped with kitchenware, a bluetooth speaker, and a Nespresso machine; the outdoor patio is open to all guests.

Steps from the restaurants and retail of Laugavegur Shopping Street and close to the waterfront (700m), this modern hotel offers free underground parking and continental breakfast for a fee. All rooms have private bathrooms, some have balconies; on-site amenities include a bar and a billiards table.
Charming accommodation located within walking distance of Hljómskálagarður Park (150m), Hallgrimskirkja Church (500m), and the National Museum of Iceland (800m). Standard rooms have either private or shared bathrooms, apartment-style rooms feature small kitchens. Breakfast is available for a fee.
Steps from the waterfront, this no-frills hotel is located less than 15 minutes from Hallgrimskirkja Church (700m) and Harpa Concert Hall (1 km). Amenities include free parking, breakfast buffet, and a bar; every guest room has a private bathroom and tea/coffee facilities.
Contemporary apart-hotel featuring suites with up to four bedrooms, all of which have private bathrooms, sitting areas, and kitchens. Amenities include a rooftop terrace, jacuzzi, and sauna, and the property is located among numerous restaurants and bars and an easy walk from the Hallgrimskirkja Church (500m).
Read More