SD › Tokyo › Kid-Friendly Hotels
Updated: September 1, 2023
By Santorini Dave
My Favorite Hotels in Tokyo
• 5-star: Four Seasons Marunouchi
• 4-star: Celestine Ginza
• 3-star: Sunroute Shinjuku
• Pool: Grand Hyatt
• Train: Tokyo Station Hotel
• Shopping: Shibuya Granbell
• Disneyland: Hilton Tokyo Bay
• For families: Four Seasons Otemachi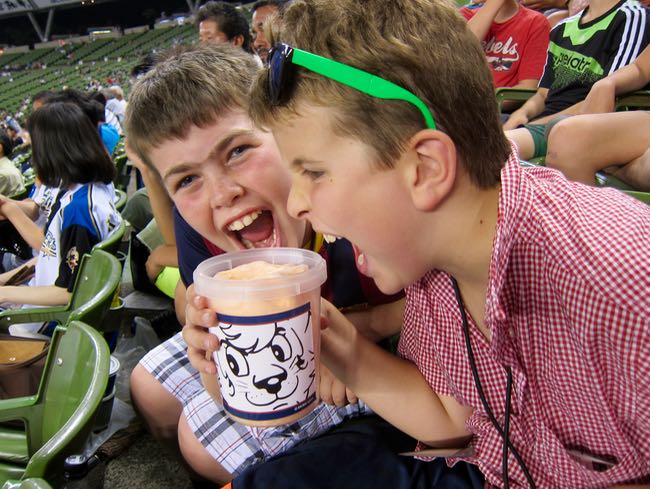 Tokyo Hotels for Families – Tips & Recommendations
The 13 Best Kid-Friendly Hotels in Tokyo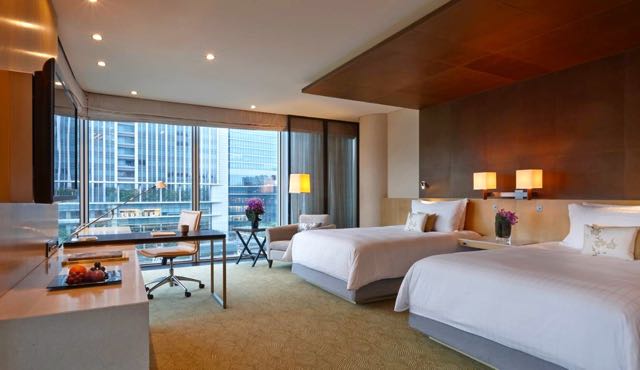 Large rooms in a beautiful hotel. Staff go out of their way to welcome kids. Cookies, a small gift, and kid-sized slippers for children. Walking distance to the Imperial Palace and Gardens. Restaurant and many rooms have views of trains arriving and departing Tokyo Station. Hotel also has beautiful Japanese bath (connected to change rooms and gym).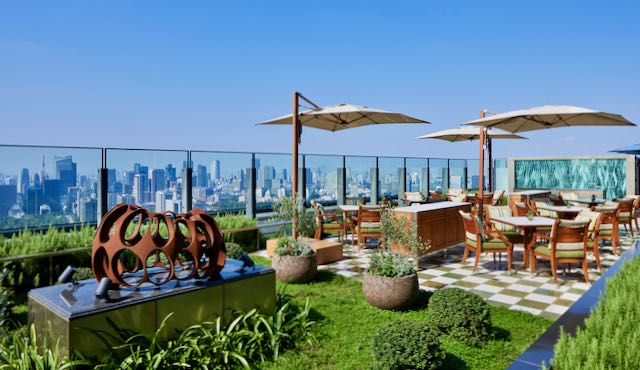 A different vibe than the Four Seasons Marunouchi, less urban and trendy, more relaxed. Adds a pool while being not quite as central or convenient. Might be slightly more kid-friendly. Fantastic views of Tokyo.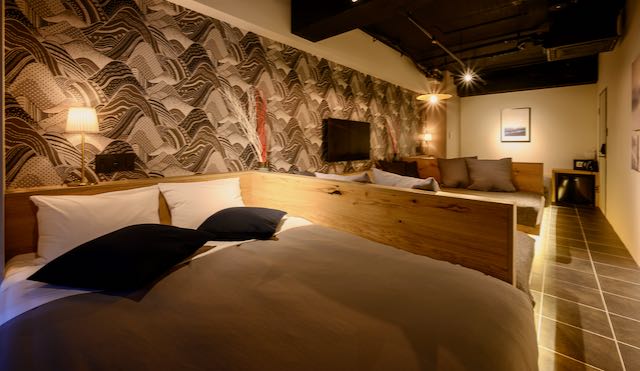 Great location in charming Asakusa – a quieter neighborhood by Tokyo standards but still with plenty of restaurants and some great signts nearby. Hotel is close to subway with good connections all around the city. The Family Suite can sleep up to 6. There are also triples and quadruples. Free laundry services (washer and dryer but you need to pay for detergent).

Wonderful, kid-friendly hotel with a wide range of restaurants onsite, including local Japanese and crowd-pleasing Italian flavors, along with an indoor pool, salon, and spa. Rooms and suites are all spacious; some suites include kitchens, and the Presidential Suite boasts a private, heated, outdoor pool. The Grand Hyatt Tokyo is well-located in Roppongi Hills, just steps away from its 200 restaurant and shops, movie theater, museum, and rooftop observatory.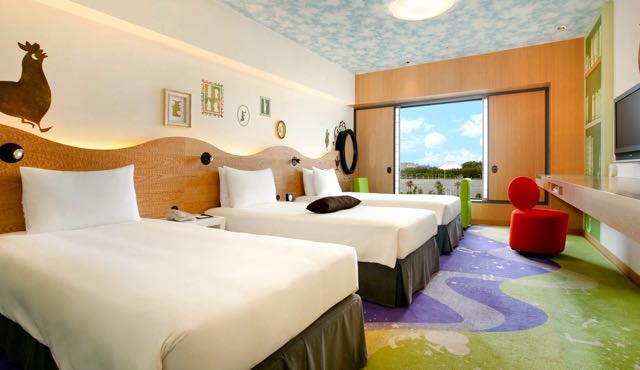 An official Disney hotel on the grounds of Disneyland and one stop on the Disney monorail to both Disneyland and DisneySea. Large outdoor pool (but only open in summer) and indoor fitness pool for adults. Huge family rooms can sleep a family of 7 and slightly smaller Happy Magic rooms easily sleep 4. The Hilton is as kid-friendly a hotel as you'll find in Tokyo. It's about 30 minutes by subway from Disney to downtown Tokyo.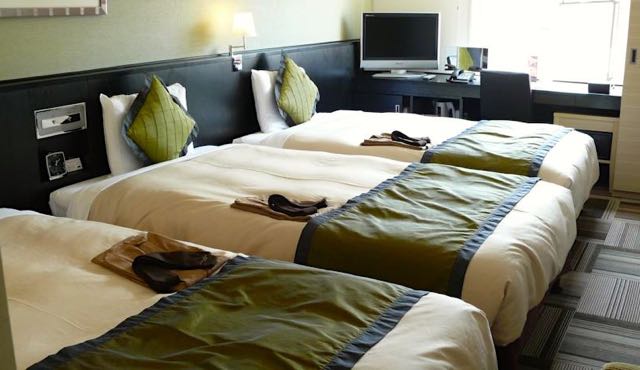 Nice hotel in a quieter part of Tokyo but still easy access to the subway (Ginza, Tokyo Station, and Odaiba are nearby). The Japanese bath on the top floor is great. The triples have 3 large beds and can easily sleep a family of 4 (though you'll have to book for 3 people and "hide" the fourth member but the hotel is big enough that this is easily done). Subway: Shiodome is a 3 minute walk.

Huge rooms (some with 4 large beds), great location, and many nearby sights, shops, and restaurants. Asakusa is a charming and interesting neighborhood and this hotel is in the center of it. Direct access to the Asakusa subway station.

Close to Ueno Station (convenient for Narita Airport and good subway connections with top sights around Tokyo) this wonderful hotel has great family-friendly apartments and connecting rooms for larger groups or families. Rooms come with fully-equipped kitchens and dining rooms. Several good restaurants and two convenience stores are nearby.

The Economy Quadruple Room (2 twin beds and a bunk bed) is a great deal if you're able to book it. The hotel is in a quieter neighborhood – about 15 minutes by subway to both central Tokyo and Disneyland. The station is 30 seconds from the hotel. If you're trying to do Tokyo on a budget this is a great choice.

Nice hotel with a variety of large family-friendly rooms. Close to Akihabara subway station. Good onsite restaurant.

Quadruples are good for families and have 2 twin and 2 sofa beds (rooms are not huge though). Great location in Shinjuku. Nishi Shinjuku subway station 1 minute from hotel.

Japanese style ryokan with tatami mats and mattresses on the floor. Large triple and quadruple rooms provide plenty of space for families. Traditional Japanese baths on the top floor are great (segregated by sex).

Good value hotel located in a quiet (but central) Tokyo neighborhood. Inexpensive tasty Japanese restaurants (along with a Starbucks and a few other western restaurants) are just down the street. Triple and quadruple rooms are large. Onarimon and Daimon subway stations are a few minutes walk away.
Budget Hotels and Hostels in Tokyo
Inexpensive hotels that will fit a family.
More Hotels for Families in Tokyo
These hotels offer triple, quad, or family rooms.
Read More