Home › About the Team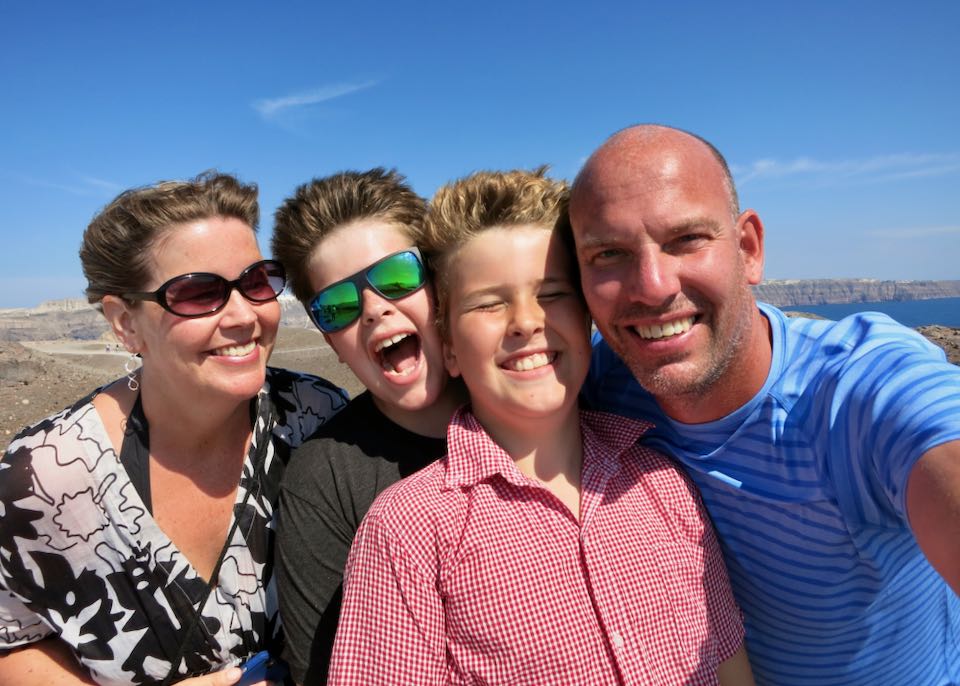 All content on our site is created by the Santorini Dave team. We're a small crew of writers, mapmakers, videographers, and researchers on a mission to deliver the most helpful travel content on the internet.
We specialize in Santorini, Mykonos, Athens, and Greece and recommend the best hotels, best neighborhoods, and best family hotels in top destinations around the world. We also make some pretty awesome hotel maps and travel videos.
For monthly updates, subscribe to our newsletter.
The Santorini Dave website has a five-star rating with readers.
We also publish BaliDave and MexicoDave.
If you're having trouble falling asleep, read about our privacy policy and affiliate disclosures.
"Love truth, but pardon error." -Voltaire
The SD Team
Anne O'Neill
Lindsey Walker
Dawn Shepard
Len Davis
Demetra Poulios
Making The World A Better Place


Santorini Dave is an official partner of GiveDirectly. For every stayed hotel booking made through my site, I donate $5 to that wonderful charity. GiveDirectly makes cash transfers directly to people living in extreme poverty (usually in Kenya and Uganda).

Total I've donated to GiveDirectly: $660,550 (since 2019)

Here's more info about my donations.

I'm hoping Santorini Dave will continue to grow and my contribution to a great cause will be able to increase.