SD › Italy › Rome › Family Hotels
Updated: January 18, 2023
By Santorini Dave
Rome Hotels for Families – Tips & Recommendations
The 7 Best Family Hotels in Rome

Two bedroom apartments are large and great for family of 5. All have kitchenettes, most have a second bathroom. Outstanding central location near sights and metro.
nearby: Via Veneto, Spanish Steps, Piazza Barberini
phone: +39 06 6919 0237
metro: Spagna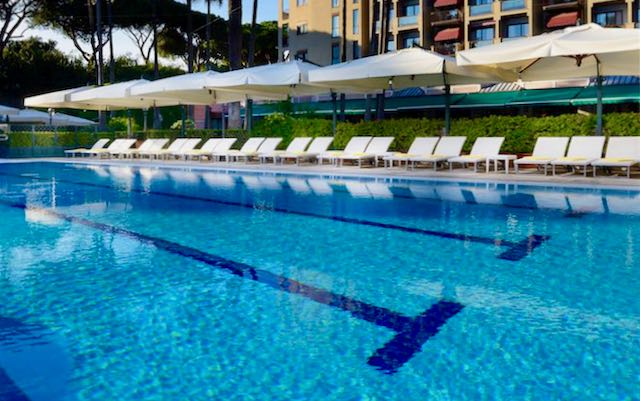 The best outdoor swimming pool in Rome (and a nice indoor pool but you have to be 4 or older to use it). The spa and fitness center are top notch. Beautiful grounds, luxurious rooms, and air conditioning that really works.
nearby: Villa Borghese, National Gallery of Modern Art
phone: +39 06 854421
metro: Free shuttle bus to Veneto street and near to subway stop

A heated indoor pool, jacuzzi, good sized rooms, and a fantastic location in the heart of Rome are what make the Westin a good choice for families.
nearby: Via Veneto, Spanish Steps, Piazza Barberini
phone: +39 06 47081
metro: Spagna

Great central location. Kid-friendly quadruples have 2 twin and 1 queen bed.
nearby: Trevi Fountain, Forum, Colosseum
phone: +39 06 997071
metro: Colosseo

A 2 minute walk from the main train station (with trains to and from the airport, Florence, Venice, Milan, and all major cities). Large quadruples are great for families. Large buffet breakfasts.
nearby: Rome Termini train Station, Hop On/Hop Off Bus Tours
phone: +39 06 4890 1248
metro: Termini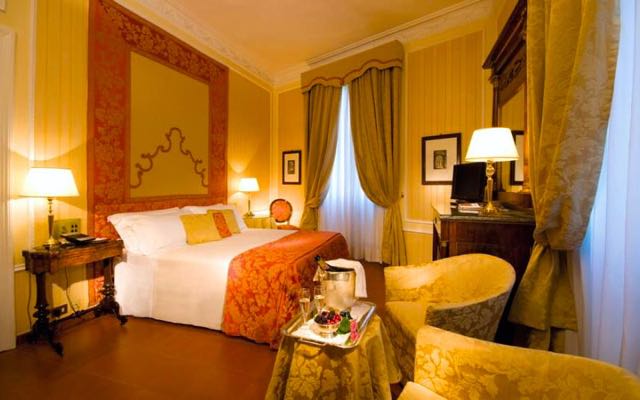 Clean, comfortable, and spacious rooms. Quadruple rooms have 4 twin beds. Good buffet breakfast is included. Close to the train station and direct connections to the airport.
nearby: Termini railway station, La Sapienza University, National Museum of Rome
phone: +39 06 4457770
metro: Castro Pretorio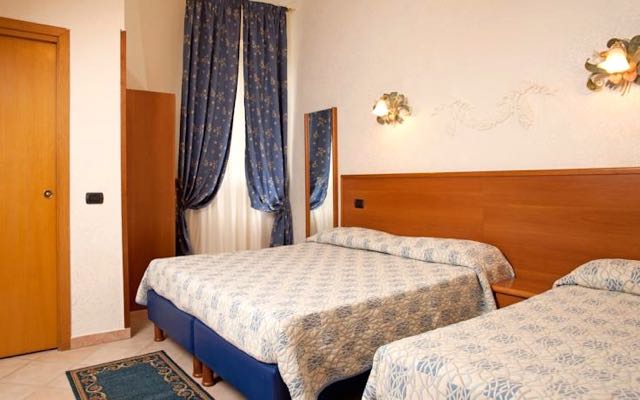 Quadruple rooms have 2 twin and 1 queen bed and are great for family of 4. Triples also.
nearby: Roman Forum, Colloseum, Palazzo Venezia
phone: +39 06 4871395
metro: Cavour
More Family Hotels in Rome
There are not a lot of hotels in Rome with suites large enough for families. Book early to get the few large rooms available. If the above hotels are fully booked here are four more good places to stay for families in Rome.
Family Apartments in Rome
Recommended apartments for families in Rome. Most are self-service rentals with kitchens, washer/dryer, and free wifi.
Read More