Greece › Santorini › Location
Updated: May 25, 2023
See Also
Where is Santorini Located?
Santorini is a Greek island, located in the Aegean Sea, 200 km southeast of Athens, 150 km south of Mykonos, and 140 km north of Crete. Santorini has a population of 15,500 and a land area of 76 square miles (a little bigger than Manhattan). The length of the island is 16 km and its width varies from 1 to 5 km. It takes about 45 minutes to drive from one end of Santorini to the other (i.e. Oia to Akrotiri). Flights to Santorini take 4 hours from London, 3.5 hours from Paris, 2 hours from Rome, and 1 hour from Athens. There are no direct flights to Santorini from the USA, Canada, or Australia.
For awesome caldera and volcano views the best towns in Santorini are Oia, Fira, Imerovigli, and Firostefani.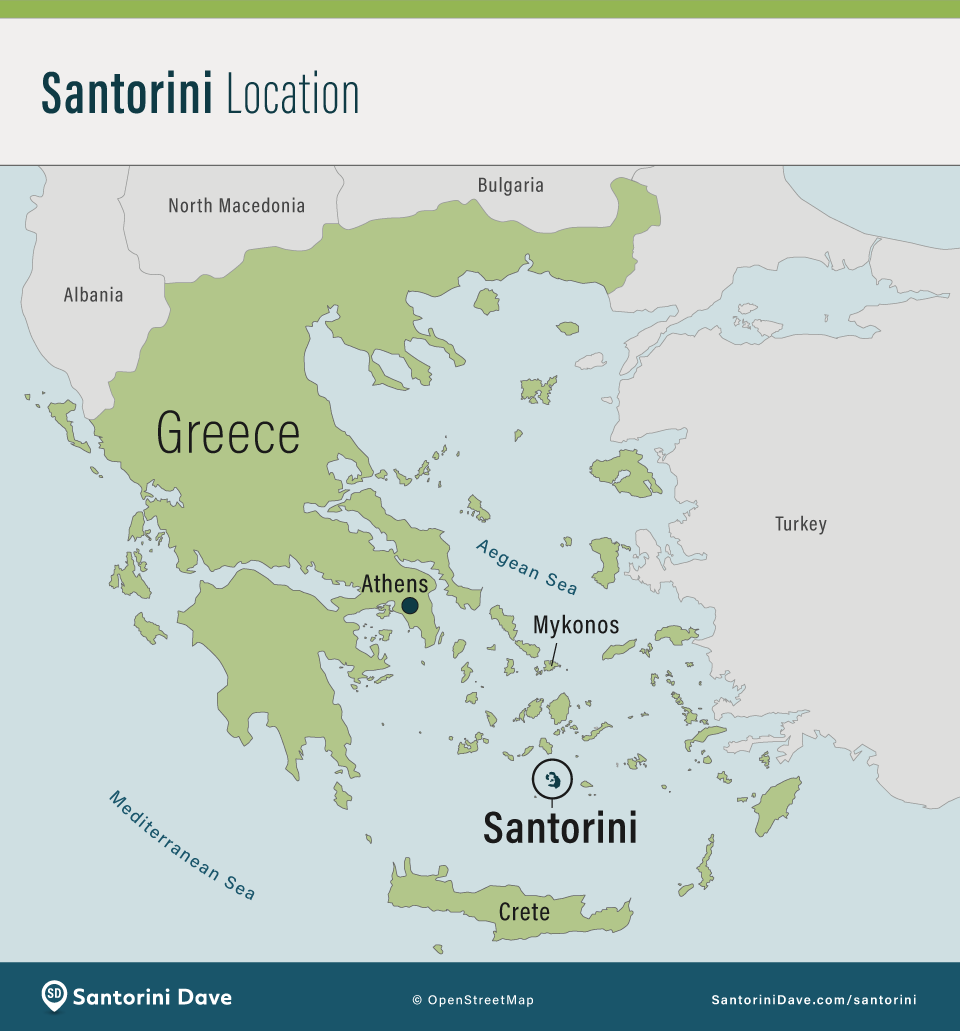 Read More