SD › Amsterdam › Amsterdam with Kids
Updated: May 26, 2022
See Also
The Best Amsterdam Tours for Kids
The Top 10 Things to Do in Amsterdam with Kids
Amsterdam is world famous for its unique assembly of canals and the beautiful canal houses. It's also an easy city to navigate – by foot, by boat, by train, or by bicycle.
1. Boat Tour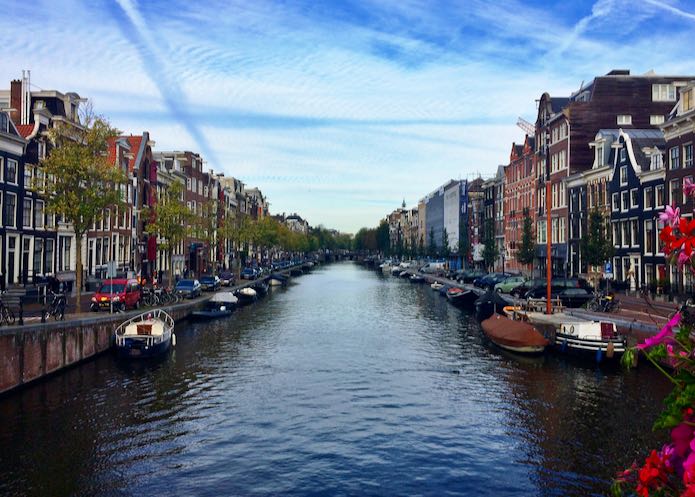 The best way to experience the wonders of the canals of Amsterdam is by a taking a boat tour. The beautiful and unique canal houses can be best admired from the water and you'll save your little one's feet from getting tired. The guides provide interesting background information in a number of languages. And there's a toilet on board, just in case.
2. Vondelpark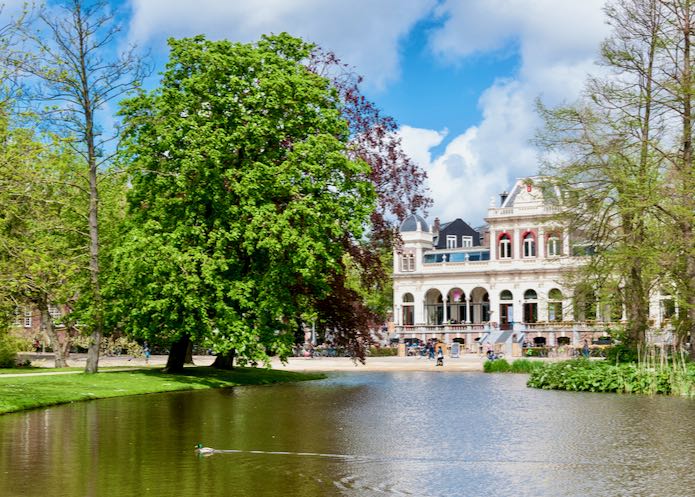 The Vondelpark is Amsterdam's most famous park, and it has lots to offer kids. The Groot Melkhuis has a terrace in summer with a good playground adjacent to it. There's the Kinderkookcafé where children can cook little dishes while the parents enjoy a cup of coffee, and there's a lovely wading pool with little playground where all the Amsterdam parents seem to gather on a hot summer day. It's a lovely spot for a stroll, or you can also take the bakfiets (see 5).
3. Museums of famous Dutch painters

Teach your kids a thing or two about the famous Dutch painters. The Van Gogh Museum is pleasantly light and modern, and the paintings are very colorful and accessible to children. In the 17th Century Rembrandt House, visitors get a good feel of how Rembrandt (and other well-to-do Amsterdam inhabitants) lived in the 'Golden Age,' and a lot of information is provided about Rembrandt's life and works. Audio tours for kids are available.
4. Nine Streets

Nine little streets is a neighborhood in Amsterdam that is jam-packed with interesting shops and boutiques. Think fashion, art, design, and even a toothbrush shop. Pancakes cafe is a great, child friendly place to stop for lunch and eat … pancakes (all international varieties of them, including the Dutch, of course)!
5. Rent a Bakfiets

A great and very Dutch way to get around Amsterdam is on a bakfiets, or cargo bike. ("Bakfiet" literally translates to "box bike.") They can be rented in numerous places around the city, and your kids will love this way of transportation. There are bike lanes everywhere, and cars are very much accustomed to all the bikes around, so it's all as safe as can be. You can just leave them in a corner on the sidewalk if you're going inside somewhere, but make sure to lock them well…
6. Java/KNSM Island

If your kids are interested in architecture, Java/KNSM island in the eastern docklands makes for an interesting visit to get a good idea of the famous modern Dutch architecture and city planning. Two parts of one long one long, connected island, Java Island's take is of modern Amsterdam, with man-made canals and contemporary canal houses. KNSM Island has some bigger apartment buildings in interesting shapes. There are some lovely (kids) shops on the main street, like Pol's Potten and Sissy Boy Homeland. To reward the kids for behaving in the shops, there's a tiny playground across the street. All in all it's a fresh and pleasant neighborhood that's nice to visit with a family.
7. Anne Frank House

A visit to the Anne Frank House is maybe more appropriate for older children (10 and up) but it is tremendously important and educational. The secret hiding place where Anne and her family were hidden and where she wrote her famous diary can still be visited today, as intended by the sole camp survivor of the family, Anne's father Otto. The experience is more interesting and meaningful when combined with a Anne Frank walking tour of the city.
8. Artis

One of the oldest zoos in Europe, Artis was opened in 1835 and has a very beautiful old setting with terrific gardens. Most of the animal housing units have thankfully been modernized since. There are some fantastic playgrounds on site, as well as a good restaurant. This zoo is not too big but has truly a lot to offer, with plenty of interior fun for rainy days as well.
9. Tropen Museum, NEMO and the Public Library
Nemo is Amsterdam's Science museum, aimed at children 6 years and up and very informative and educative. The building has a huge, sloping roof offering some of the best panoramic views of Amsterdam. In summer this roof is transformed into a beach, complete with sand and bean bags and tapas-style snacks. The public library next door is also worth a visit and has a great, affordable restaurant on the top floor, again with great views.
The Tropenmuseum (Tropical Museum) has a kid-friendly vibe. Originally started as the museum of the Dutch colonies, it has evolved to a modern home for exhibitions that display art, objects, photographs, music and film from non-western cultures in general, giving an insight into the daily lives of the people of the tropics and subtropics. This is a great museum both for grown-ups as for children (even very little ones as they will love the colors and sounds).
10. Scheldestraat

Slightly outside the canal area is the Scheldestraat, where there are a few great kids shops to be found. The world famous Dutch character Miffy has her own shop here, there's Koter & Co for kid's clothes and accesories, Meys & Co for kid's shoes, Feduzzi's for great Italian food (take-away), and if you're looking for a great place for breakfast, lunch or tea, @7 is the perfect place to go with kids. Amstelpark is not very far away and offers some good playgrounds and a little city farm.
Read More