SD › Europe with Kids
Updated: April 7, 2022
Hotels in Europe for Families
The Best Kid-Friendly Destinations in Europe

Best for History and Culture: Italy
Best for First Timers: UK & Ireland
Best for Beach Vacation: Greece
Best Value: Portugal
Best for Outdoor Activities: Switzerland & Germany
Best for Train Trips: France
Best for River and Canal Cruises: Germany & France
Best for Fun and Relaxation: Greece
Best for Idyllic Evening Dinners: Spain & Greece
Best for Kid-Friendly Bike Tours: Netherlands
Best City for Kid-Friendly Attractions: London
Amsterdam With Kids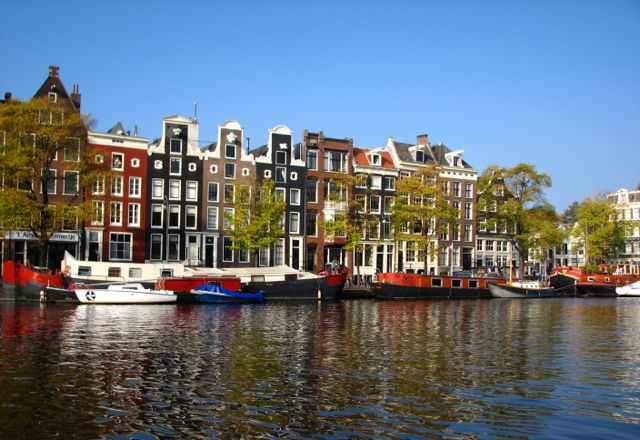 Amsterdam Highlights
Boat tour: Hop on board a canal tour or rent your own pedal boat (from the same shop) to see Amsterdam's famous canals. There are 3 lines for the canal tours and 14 stops. Day passes are available and most of Amsterdam's major sites are easily accessible from the
Bike tour: Amsterdam is famous for it's bike friendly culture and visitors will feel quite comfortable getting around it's compact center on 2 wheels. Numerous shops rent bikes and little ones can hop into a bakfiets — the local version of a bike trailer.
Science Center NEMO: Lots of hands-on fun at the Netherlands largest science museum for children aged 6 to 16.
Visit one of Amserdam's beautiful parks: Both Amsterdamse Bos (cheese farms, watersports, and horse riding) and Vondelpark (walking, biking, an open air theatre,  playground, and near to Rijksmuseum, Stedelijk Museum and Van Gogh Museum) are great parks that could keep the kids busy for hours.
Book in Advance
Further Reading
Barcelona With Kids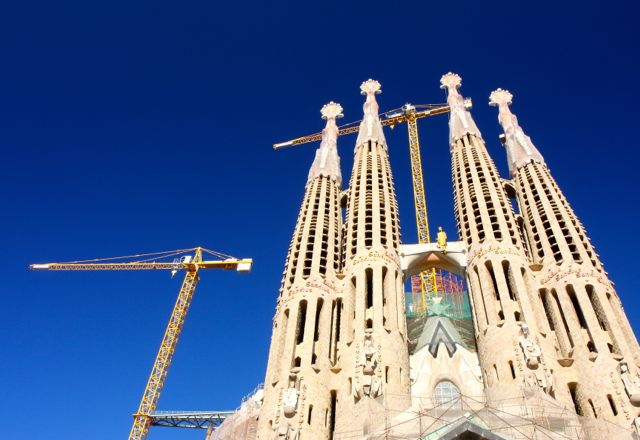 Barcelona Highlights
Book in Advance
Further Reading
Cornwall & Devon Counties With Kids
Cornwall & Devon Highlights
Book in Advance
Further Reading on Cornwall & Devon
Dublin With Kids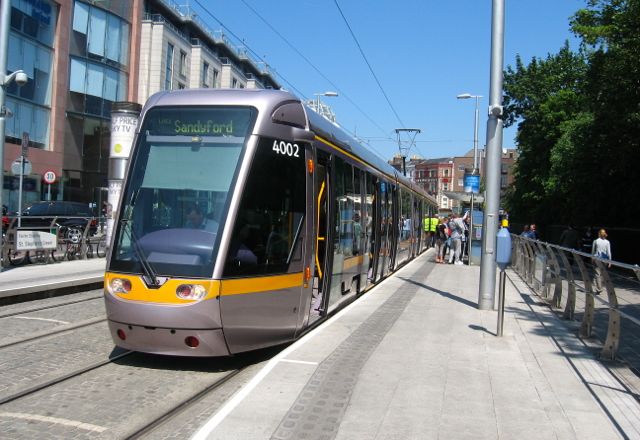 Dublin Highlights
Book in Advance
Further Reading
Edinburgh With Kids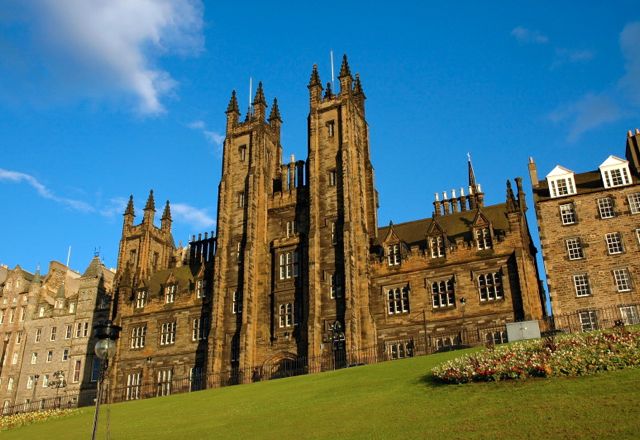 Edinburgh Highlights
Book in Advance
Further Reading
Greek Islands with Kids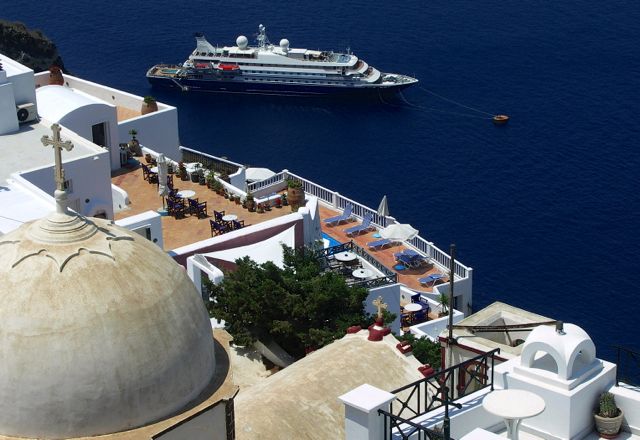 Taking ferries between the Greek Islands is fun and easy (though if you're on a tight schedule booking tickets in advance can be frustrating). If island hopping is what you want then the Cyclades (Santorini, Naxos, Paros, Mykonos, Milos, Ios) are the best islands to visit as they're close to each other and have lots of ferry connections between them.
Greece Highlights
Book in Advance
Further Reading
London With Kids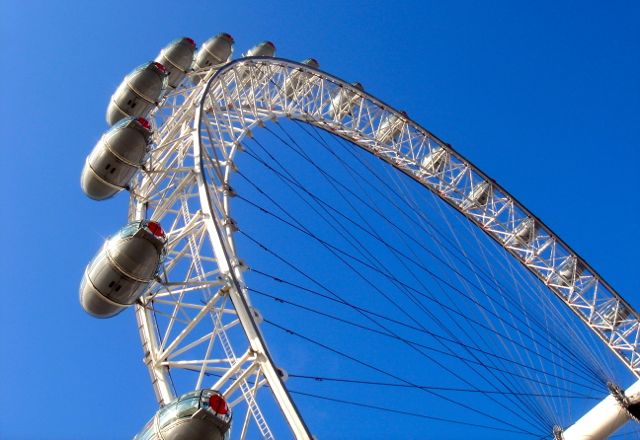 London Highlights
Book in Advance
Further Reading on London
Paris With Kids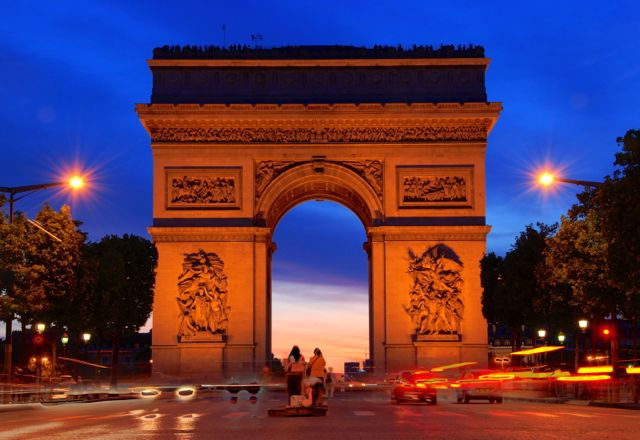 Paris Highlights
Book in Advance
Further Reading
Prague With Kids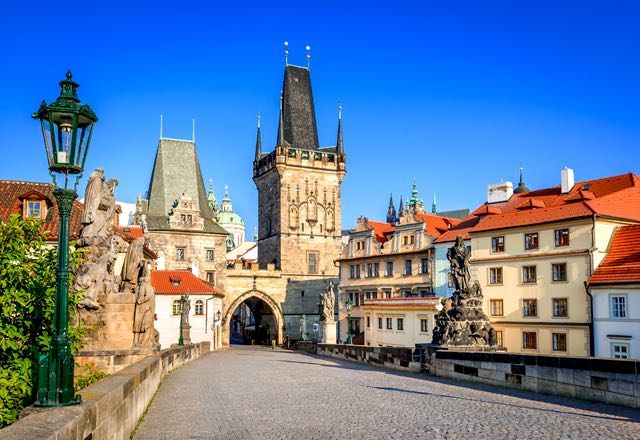 Prague Highlights
Petřín Hill has a funicular that goes up to the top you'll have great views, a mirror maze for kids, pony rides on the weekends, and a sizeable rose garden. For an even better view, climb up to the top of Lookout Tower or visit the observatory to take in the stars through their collection of telescopes.
Nostalgic Tram No. 91 is a unique way to see the city. Vintage tram cars from the early 1900s travel along a special route that runs throughout Prague and past many of the city's best sights. Not well known among tourists and for an affordable $1.50, it's popular with both young and old.
Theater and Puppet Shows – There are several kid friendly theater options unique to Prague including the Black Light Theater which combines elements of dance, animation, mimes and illusions. Puppet shows also have a strong tradition in the Czech Republic and the National Marionette Theater does puppet versions of Mozart's Don Giovanni and the Magic Flute.
Kid-Friendly Museums – At the Art Gallery for Children (Galerie umění pro děti) children are encouraged to interact in this multimedia space by touching, creating or even altering the art installations. Workshops are available for kids 5-12 and it's a great way to introduce them to art. Or visit the Lego Museum – the largest in Europe. You'll get to see lego versions of classic Prague landmarks like the 5 meter tall Charles Bridge.
Children's Island – Though there are numerous outdoor playgrounds around Prague, this one is devoted entirely to kids. It features a full range of swings, slides, climbing nets, sandpits, open space to run around. Most importantly it offers a great place for parents to sit and relax on the bank of the Vltava River with a nearby café for coffee and refreshments.
Book in Advance
Further Reading
Provence & the Cote d'Azur With Kids
Provence & the Cote d'Azur Highlights
The cities of Arles, Avignon, and Aix-en-Provence — Three cultural giants that are beautiful, walkable, and packed with cool attractions. Each is overflowing with art and architecture and all are within an hour's drive of each other.
Beaches: The southern coast of France is known for it's fantastic beaches with the best found between St Tropez and St Raphael.
Monaco: A small city state whose narrow winding streets are fun to explore. Highlights for the kids will undoubtedly be the fantastic Oceanographic Museum, the Prince's collection of antique cars, and the parks and gardens that fill the city.
Le Pont du Gard: This Unesco World Heritage Site is a wonder of Roman planning and architecture. The kids program for 5-12 year olds is enriching, well designed, and describes in detail how the aqueduct was built and used.
Carcassonne: A remarkably well preserved medieval city. Le Cite can be painfully busy during July and August but as it's one of Europe's largest city fortifications it's probably worth enduring the crowds.
Book in Advance
Further Reading
Rome With Kids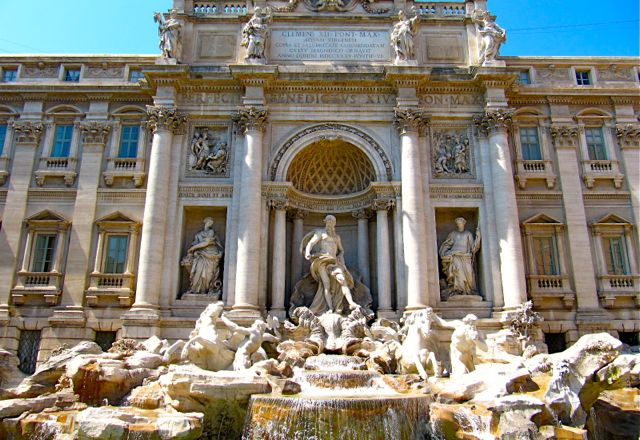 Rome Highlights
Book in Advance
Further Reading
Tuscany: Agriturismo With Kids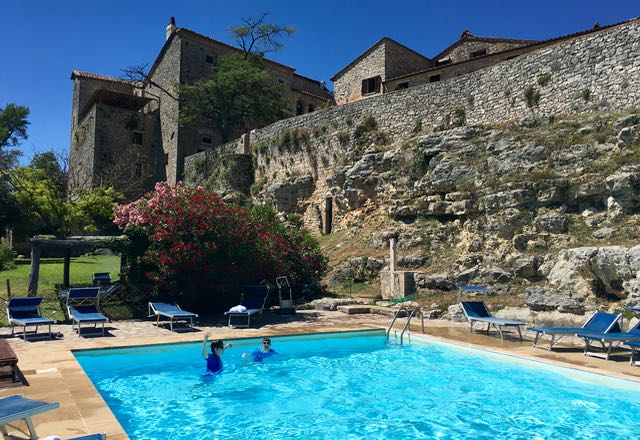 This is so much fun for families. Stay at one of the Best Agriturismo in Tuscany or Best Agriturismo in Umbria. These are working farms typically with a beautiful setting and a rustic atmosphere (though accommodations can range from spartan to luxurious). Getting a villa that has a swimming pool is a good idea when traveling with kids. Meals are often included (and delicious). Getting a rental car is close to mandatory as agriturismos are off the usual bus and train routes.
Best Agriturismo for Families in Italy
Salvadonica – Family rooms sleep family of five. Nice swimming pool.
Castello Vicchiomaggio – Two-bedroom apartments and family junior suites sleep families of four and five. Nice swimming pool.
Book in Advance
Further Reading
Read More